Which Metrics Go Where? 
GoldenCheetah allows you to customize various metrics (aka data fields) to be displayed or hidden. Depending on training objectives and equipment types (power meter, cadence/speed sensors), you may wish to customize the data field visibility.
It is not apparent to many where this data is shown. This quick tutorial, based on V3.3, hopefully bridges the gap.
Preferences  > Metrics
Three different tabs control the visibility of these data fields. Note some versions of Golden Cheetah may need to closed and reopened before changes kick in.
Best
Click on Trends > Summary
Optionally, filter activities by Date Ranges and/or Workout Code
Scroll down to Athlete Bests
The columns correspond to Preferences > Metrics > Best
Summary
Click on Activities > Summary
Optionally, filter activities by a date  and/or Workout Code
Under Metrics, the rows correspond to Preferences > Metrics > Summary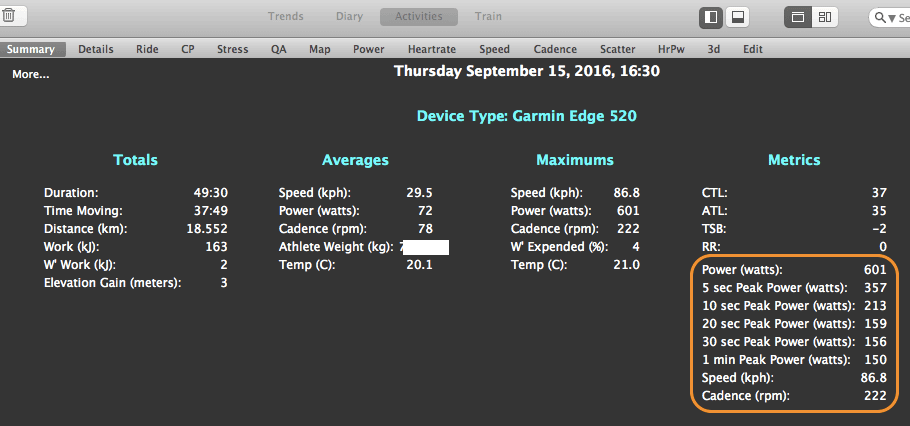 Intervals
Click on Activities > Summary
Optionally, filter activities by a date  and/or Workout Code
Scroll down to Intervals
The columns and rows correspond to Preferences > Metrics > Intervals
Takeaways
Best (Athlete Bests) controls the chosen metrics over a given period (eg last 12 months)
Summary controls the chosen metrics over one session
Intervals controls the chosen metrics over intervals within one session
Resources